Posts authored by

The Night Surfers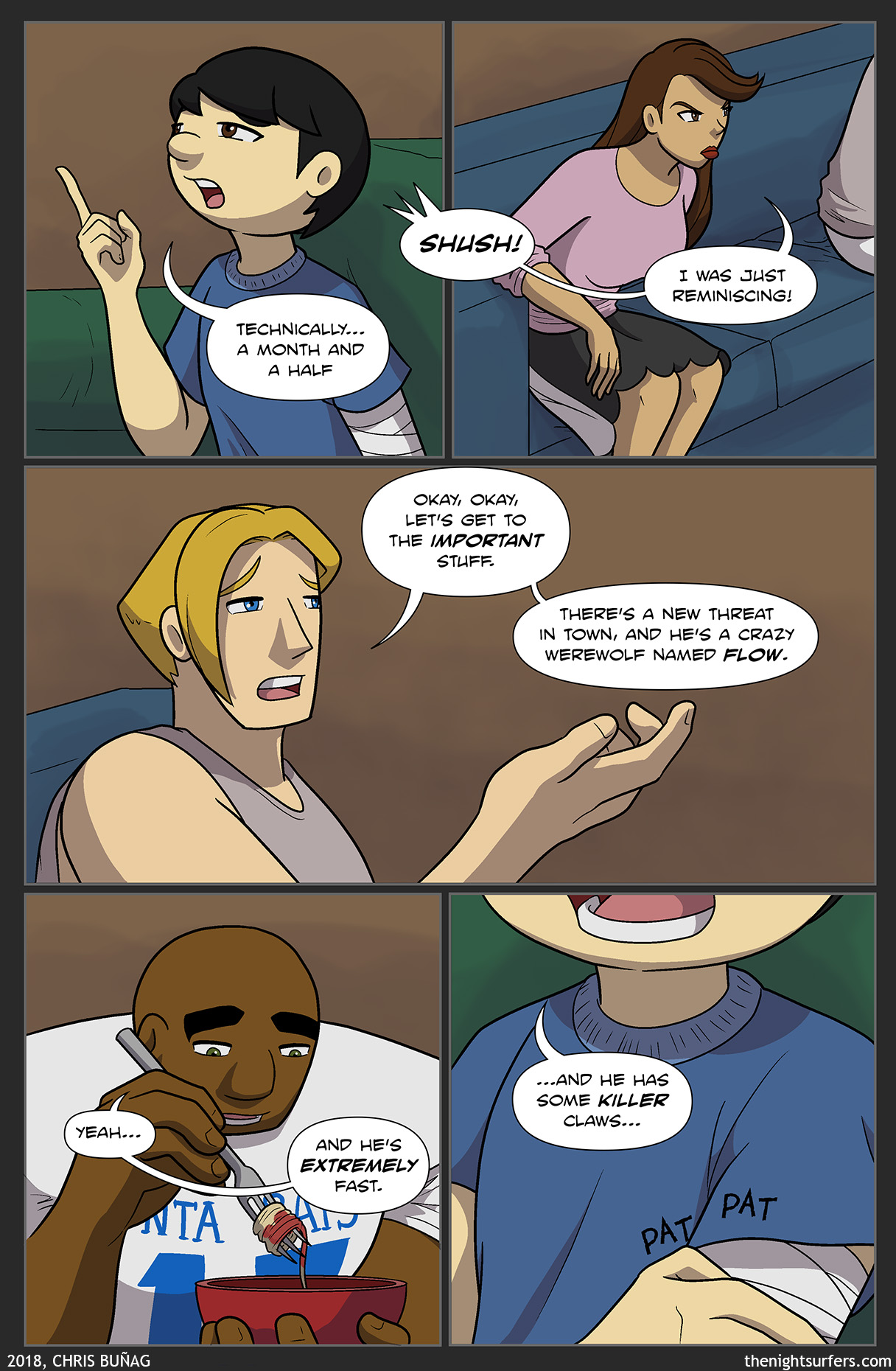 edium
…and we're back! It's too bad we're not coming back to an exciting scene, but hey, we're back!
Hey all! We'll be returning to weekly posts starting 9/25! Until them, I'm trying to get the site to be mobile-friendly, so please forgive any weirdness, because fiddling with themes, plugins, and CSS is my nightmare.
Hey everyone!
So, try as I might, I still haven't been able to really catch up in drawing with all the "real life" stuff going on lately. In order to try and rebalance my life again, I'm taking a short break, and we'll return on December 12!
Hopefully you'll stick with us!