The Night Surfers Merch Shack is open for business!
That's right!
Now you can buy merchandise of "The Night Surfers" from the comfort of your home (or smartphone/tablet)!
There's also a bunch of other fanart pieces I've done, which is coincidentally the same stuff I was selling at Anime Expo. 😉
For future reference, the link for the store is up at the top nav bar.
Just head on over to The Night Surfers Merch Shack and shop away!
Anime Expo 2013 Merch!
As promised, here's a graphic of all the stuff I'll be selling at my table in the Anime Expo Artist Alley next weekend!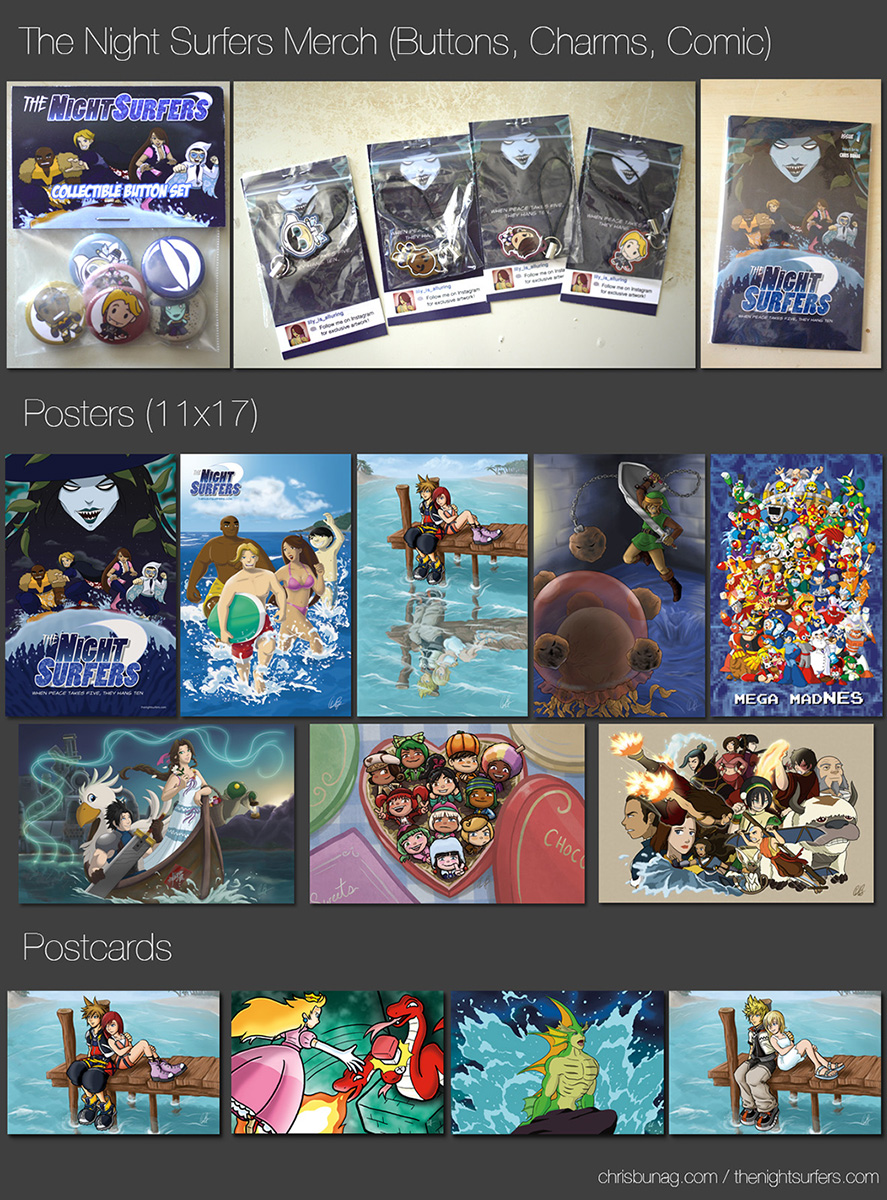 If you're going, make sure to drop by and support me! …or just say hi if you're broke, haha.
I'm tentatively booked in table F-18, although they tell me things can change. Just look for the banner for "The Night Surfers." I'll have one above my table, and on the skirting.
Hope to see you there!
New "Pop Art" Wallpaper!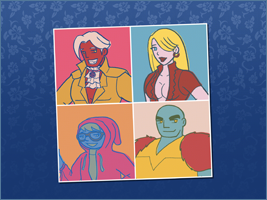 Hey there!
I've added a new wallpaper, made by my friend, graphic designer Reggie Hidalgo. It's in a pop art style, and a nice original addition to The Night Surfers' wallpaper collection. Find it in the Extras section!