The Night Surfers at Meltdown Comics!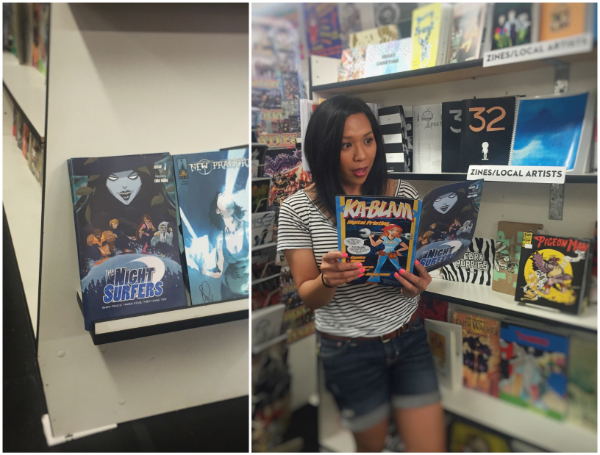 Not that you guys can't already read all of The Night Surfers here on the site, but I'm excited to announce that you can now find Issue 1 of my comic at Meltdown Comics in Los Angeles, California!
My actor friend Shalimar was nice enough to model it for me, haha.