Lily got an Instagram!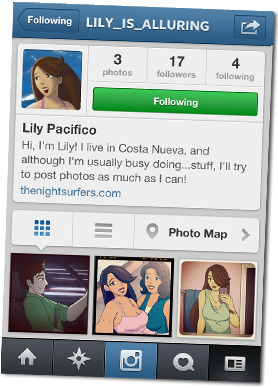 Hey all you Instagram-ers! Lily just got an Instagram, so you should follow her to see what she takes pics of when she's not busy fighting Sandrones!
Her username is "Lily_is_Alluring," and she'll try to update when she can, but saving the world does tend to get in the way…
Her updates are gonna play catch-up for a while, but the goal is to eventually have them coincide with the timeline of the currently uploaded comic!
"Final Fantasy VII: Crisis Core / Tangled" Fan Art
I've been meaning to do fanart of this for a while, so I finally bit down and did it! Entitled "Tangled in Midgar," it features characters from the "Final Fantasy VII" universe in a "Tangled"-esque setting.
Check it out at my personal DA account.
Fan Art Contest is Over!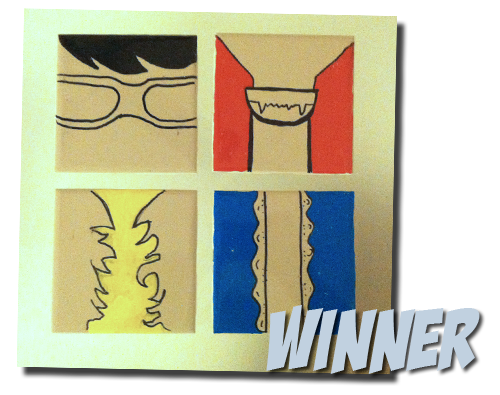 The first fan art contest for "The Night Surfers" is officially over, and the winner is MangeauxLives, creator of these fancy minimalist coasters based on the surfers! MangeauxLives will soon be the proud owner of a signed copy of "The Night Surfers" – Issue 1!
Check out the other entries at the Fan Art Section!
If you didn't win, or didn't get to submit on time, don't you fret! There will be another contest soon!