"Ocean Run" Illustration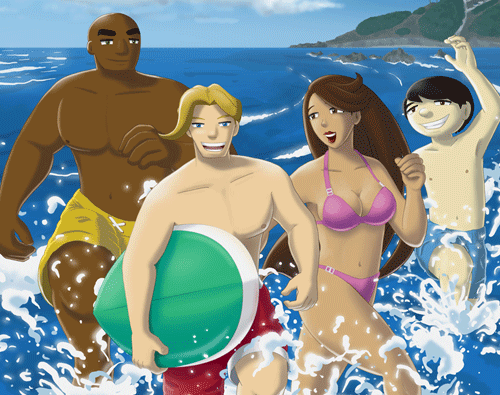 Summer is in full swing, and here's a fun illustration of our superheroes taking a seasonal break from fighting Sandrones!
Make your way to the "Extras" Section for the full-size, non-cropped version!
Two More "Trading" Cards!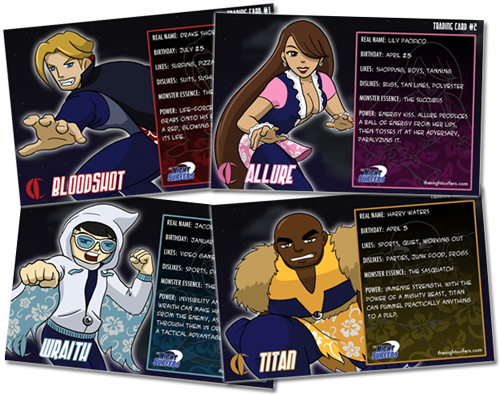 Yeah, I realize there's no actual trading going on, but these are still a fun way to get to know the Surfers in a quick (and somewhat silly) way!
Get to know Wraith and Titan in the "Extras" Section now!
Super-Deformed Night Surfers (Sketch)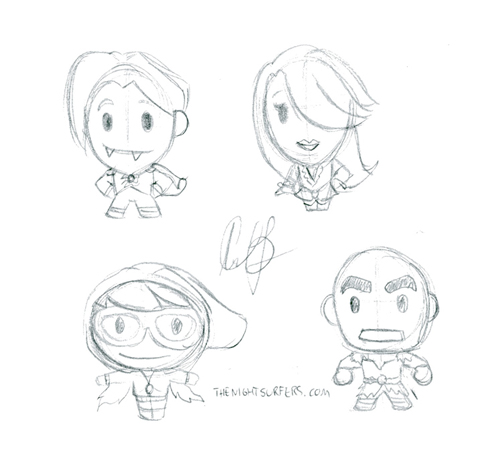 Here's a quick sketch I did a week or so ago for some "Extras" art I'm going to eventually finish, haha.